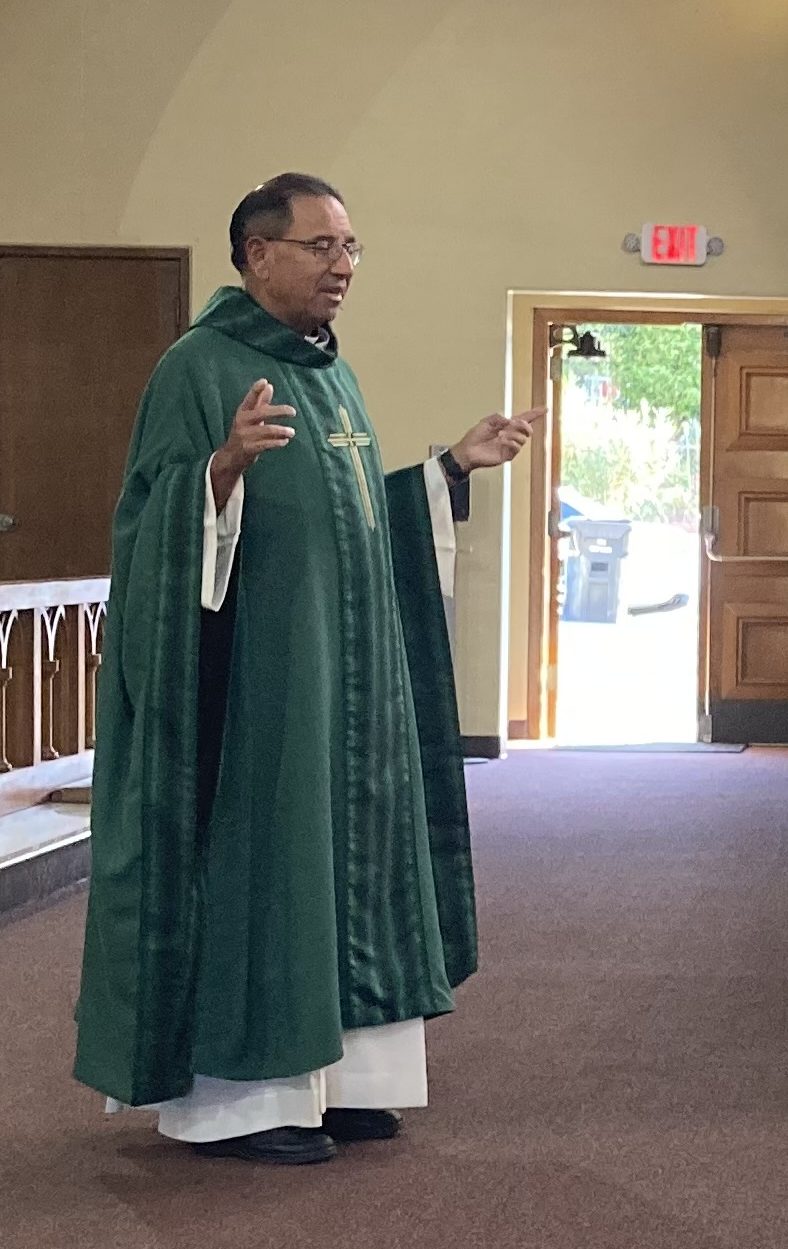 Since September 5, 1922, St. Ignatius School has been a blessing to our Parish and local community of Highland Park. Rooted in the tradition of the Dominican Sisters of Mission San Jose, St. Ignatius School has maintained its commitment to provide a quality Catholic Education and foster the Domincan pillar of Prayer, Study, Service, and Community in its students for one hundred years. 
I wish to congratulate and express my gratitude to the Faculty and Staff who are a blessing to our school and parish communities. I would also like to express my gratitude to the MSJ Dominican sister, benefactors, parishioners, faculty, parents and alumni who have supported and continue to support our school community.
Rev. David Gallardo
---
Parish History
St. Ignatius of Loyola Parish was established in August 1911 by the Jesuits just north of the center of Los Angeles in the Arroyo Seco. The original plan was to have a combination parish and college (this college was the beginning of Loyola University). When the Jesuit plan changed a few years later the parish was taken over by the Archdiocese of Los Angeles. Ever since then, St. Ignatius has had Diocesan priests as pastors. A new parish church was built in 1916. In the decades to come this church was too small for the community and was torn down and a new church (the current one) was built in the early 1950's.
In the early 1920's, the parish school was established by the Dominican Sisters of Mission San Jose. Throughout the decades the sisters helped build up our parish community by educating its youth. They were faithful administrators of the school until 2011. We are still blessed to have a Dominican Sister as a teacher and the Dominican tradition continues to be an important part of our school's identity.
The parish now continues to be a place of life, faith, education, tradition, service and joy. Although a majority of parishioners have their roots in Mexico, Central America and other parts of Latin America, we have many parishioners of Filipino heritage and those whose family tree goes back to Europe. We are grateful for our diversity, united in our Catholic faith and look forward to the future.